Getting a nonprofit on their feet
Better & Faster Together aims to build community in the snow sports by supporting teams, athletes, coaches and parents. Through scholarships, education, recognition and training, they hope to foster a healthy, competitive environment and recognition for exemplary community role models to elevate team over individual.
Branding 
Web Design
WordPress Development
Website Hosting
Monthly Website Maintenance
Google Analytics & Search Console Integration
Google Workspace Setup
Social Media Strategy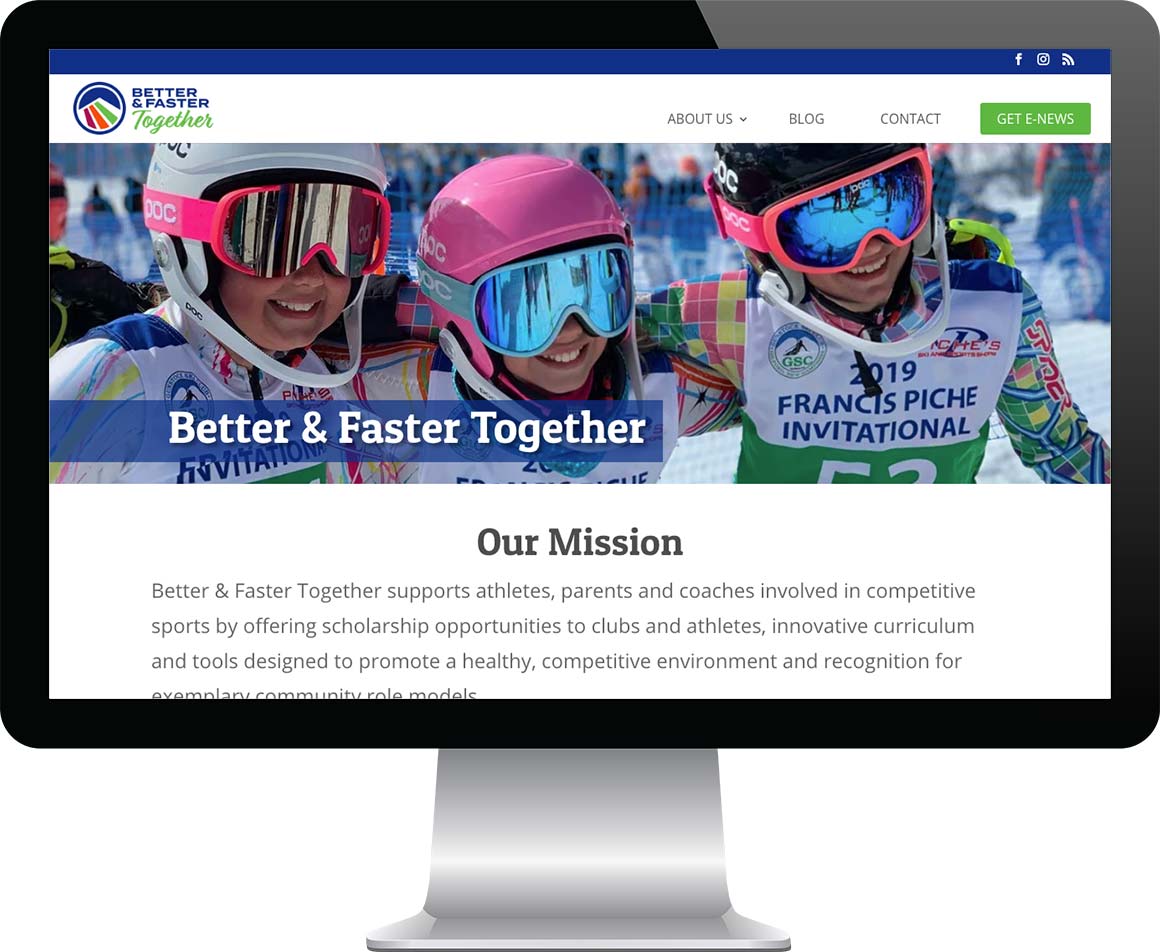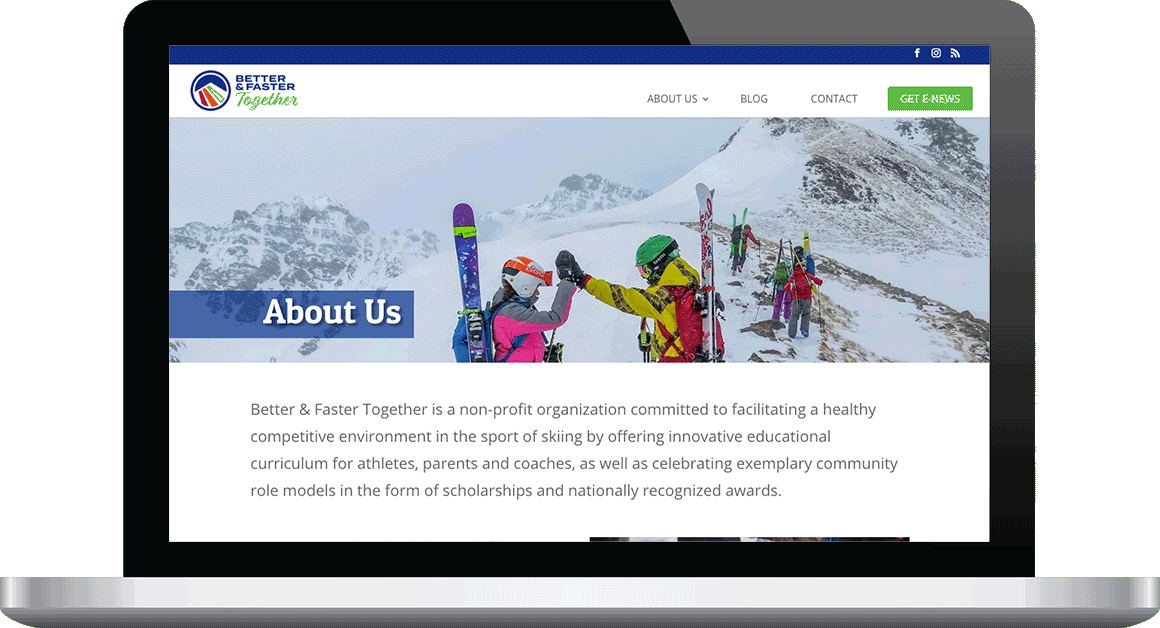 Web Design + WordPress Development
After brand development, we designed and developed the WordPress site to help Better & Faster Together to launch their nonprofit programs and services for the 2019-2020 ski season. The site will soon be taking secure donations to support their growth. We also helped them with a social media plan to promote the site and organization across several channels. We look forward to assisting Better & Faster Together in their work in the snow sports community.
I was drawn to Merge Studio because of their commitment to nonprofit organizations. Michelle believed in our mission and vision and truly wanted to help us. During the entire process, I appreciated the clear communication, the mindfulness of our situation and the straightforward design. Thanks to Michelle's expertise and patience, I now have the tools to add and enhance our site—the site that she nourished from the seed of an idea I gave her.
We'd love to hear your ideas and see how we can help.